It was 1974 when the Detroit Rescue Mission Ministries was blessed with the purchase of what is now 240 acres of land just outside of Howell, MI. Originally named "Lakeview Farms Mission", the initial idea behind what is now a fully operational summer camp for inner city kids was twofold- create a place where our transitioning clients from the city could cultivate and harvest food for our shelters, and in the process, foster an environment where emotional change, whether through rehabilitation, drug treatment, or mental health restoration could be encouraged through physical activity and accomplishments.
Through teaching prevention, healthy lifestyles, and good relationships with positive role models, the DRMM quickly learned that even with limited resources, the young Detroiters loved the opportunity to have a week-long stay outside of the city on a beautifully situated property, exposing them to both the wonders of nature and to activities normally unavailable to them.
Wildwood Ranch took off as a multifaceted program including a Christian summer camp, an outdoor education program, and a year-round retreat and activity center for both youth and adults. We now have a number of heated facilities with over 150 beds to hold campers, diners, and those seeking a retreat or meeting space. The ranch includes sports facilities, horseback riding, Christian guidance and a chapel, a climbing wall, a state-of-the-art ropes challenge course, a lake for swimming, canoeing, and water sports for kids ages 9-17 in addition to 25 classes and activities through the Outdoor Education Program.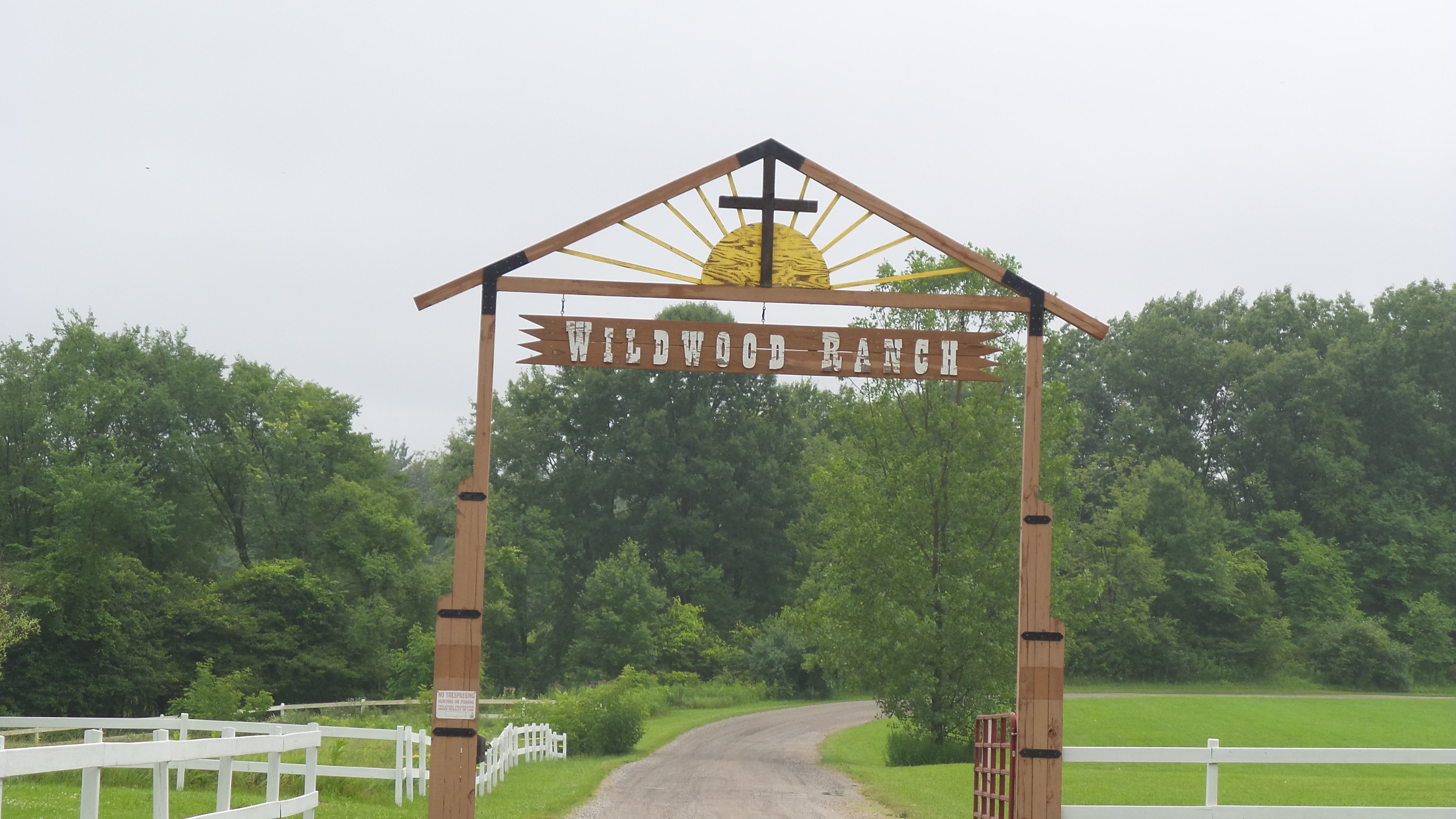 Wildwood Ranch is just another example of how the Detroit Rescue Mission Ministries has truly thought of everything when it comes to "Rebuilding the Inner City, One Life at a Time." To the supporters and personnel of Wildwood Ranch, it's a place where emotional and mental health is nurtured by caring counselors, coaches, and staff to help the next generation of leaders understand their worth and their value in the eyes of the Lord. It's a place where kids and staff learn from each other the valuable lessons that prove you're never too old to stop learning. But most of all, it's a place where memories are made for a generation of unique kids, even if all they needed was a little encouragement from a caring adult. Today Wildwood Ranch continues to be a place where nature and nurture truly come together to create a compassionate environment for our most important asset – our children.
Visit the Wildwood Ranch website for more details and photos.