DRMM a world-class environment for teaching and training clients to manage, cook and serve.
Men and women who are enrolled in DRMM's Culinary Arts School, and who are trained in conjunction with Wayne County Community College, staff the Cornerstone Bistro. Together, DRMM and WCCC use the Cornerstone Bistro to teach our talented and motivated clients the "ins and outs" of business management and preparing meals. The local community also benefits from the Cornerstone Bistro—with more local business activity, added food options, new employment opportunities and enhanced neighborhood stability.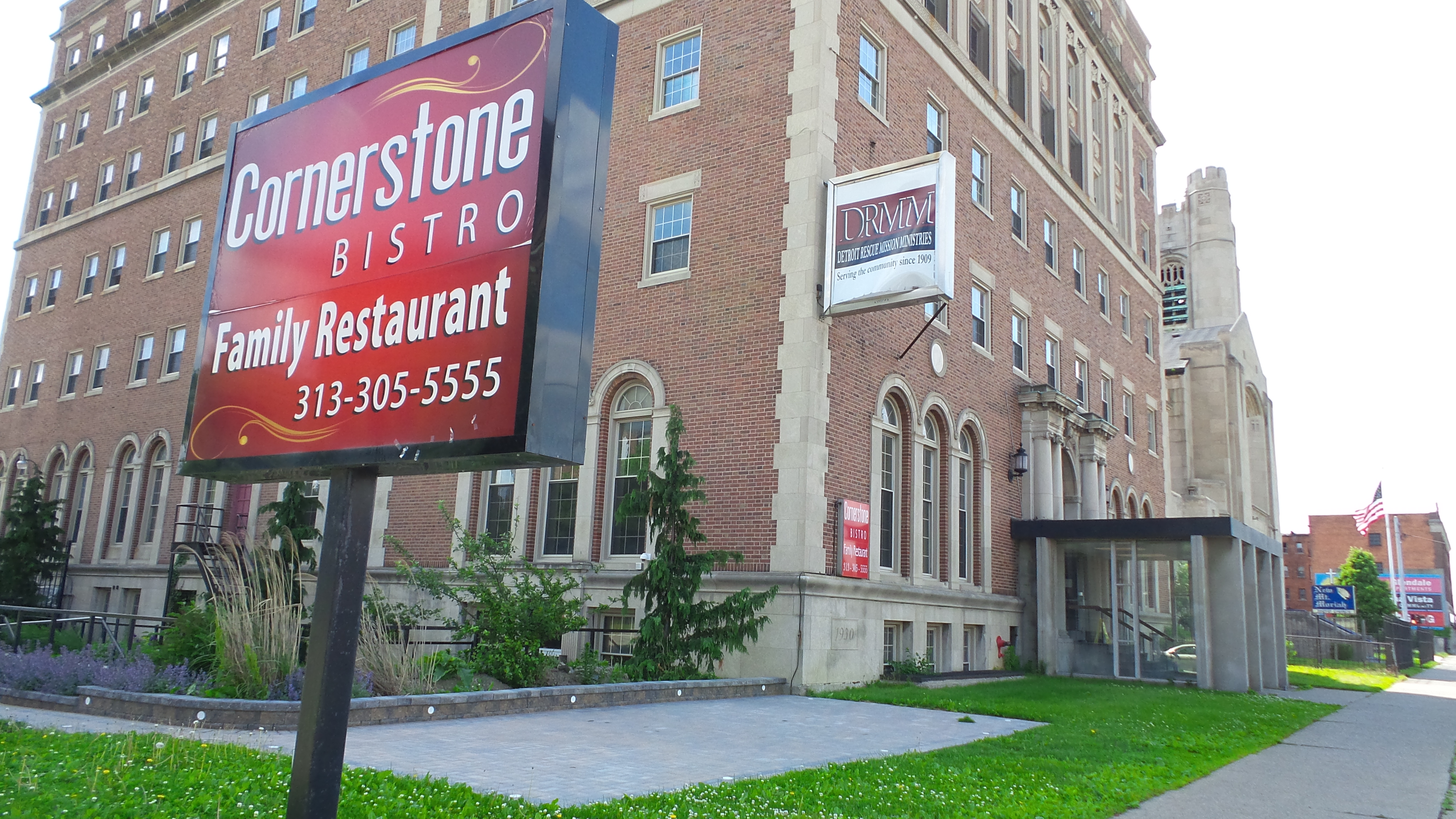 ---
FINE DINING AND EDUCATION PROGRAM
13130 Woodward Avenue
Highland Park, Michigan 48203
(313) 305-5555
HOURS OF OPERATION
Monday – Saturday, 7:30 a.m. to 9:30 p.m.
ABOUT THE CORNERSTONE BISTRO
The Cornerstone Bistro is a quality casual restaurant located in DRMM's DeVos Center.
The restaurant offers its neighborhood an appealing amenity. More importantly, it offers