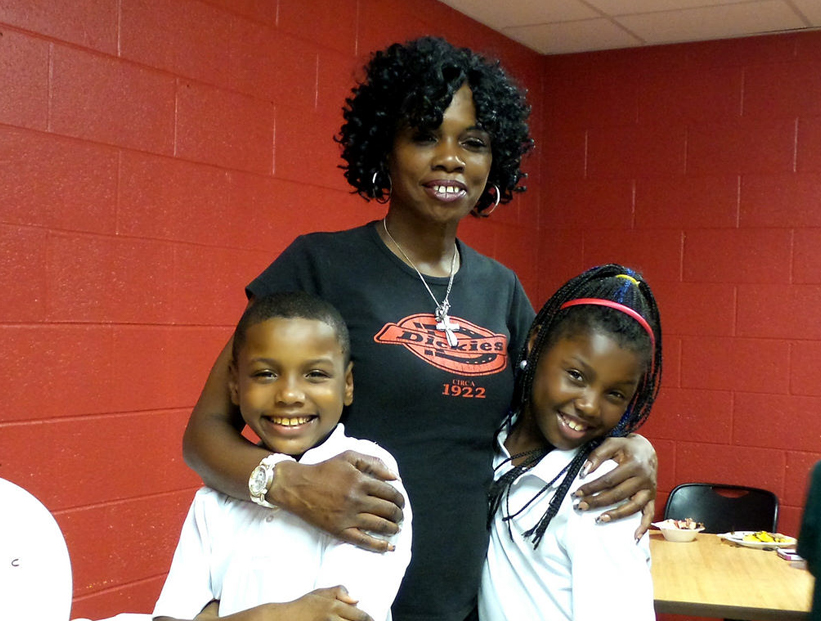 Join us in welcoming our successful and rehabilitated clients in our Alumni Network. From our Staff Aide program for recovered individuals to networking throughout the community, we are building up an impressive coalition of individuals who have heartfelt testimonies and stories, experiences to share with other clients, and mentors or volunteers for DRMM.
Employment Training
and Education
The Detroit Rescue Mission Ministries is not only committed to rebuilding the Detroit area, it is also truly invested in the future of the economy, the workforce, and the great opportunities that lie ahead.  A variety of accredited training programs are available to 350 DRMM housing program and Michigan Prisoner Reentry Initiative clients that provide them with vocational skills and work experience. Some are offered through agreements with local colleges, others through DRMM trained staff.
Vocational Training and Workforce Development
DRMM On the Job Training — This is available to 40 residents who work at DRMM assigned sites (either within and outside of the agency at public service offices). Residents learn basic work skills and accumulate work experience. Training is supervised by DRMM staff. Trainees participate in everything from residential treatment to administrative tasks, which help individuals adjust to jobs in an office or administrative setting.
Vocational Assessments/Employment Assistance — 600 Housing and Substance Abuse Services residents are provided assistance by DRMM vocational services staff who provide vocational assessments and make appropriate referrals to educational and vocational resources to meet the client's needs and preferences.
Culinary Arts and Hospitality Services — Our premier initiative not only gives culinarians the tools they need to become successful chefs, but also allows on-site training at our new Cornerstone Bistro apprentice-style restaurant, focusing on quality and affordability in Highland Park
Other Initiatives — These include our Certified Addictions Counseling (CAC), landscaping, soft skills, video editing and production, computer classes, web design, residential wiring, and small engine repairs.
Education Services
Resource Library — DRMM's state of the art resource libraries at the Detroit Rescue Mission, Genesis House III, Oasis, and Christian Guidance Center are fully equipped with computer labs for housing and employment search and school work. Visual aids, text books, and media are available in health, addiction, and well-being study. The Resource Library at the Christian Guidance Center does not have the computer lab component. In all, 900 residents will benefit from access to the Resource Libraries
GED and Adult Basic Education programs for any client desiring a high school diploma, or adults in need of basic education. Classes are run by certified teachers and operate throughout the school year. 110 shelter, transitional housing and substance abuse treatment residents will use this service each year.
Workforce Readiness — Each year, interviewing skills, resume preparation, and job search strategies classes are provided throughout the year to 650 transitional and permanent housing residents, as well as prisoners returning to the community from prison.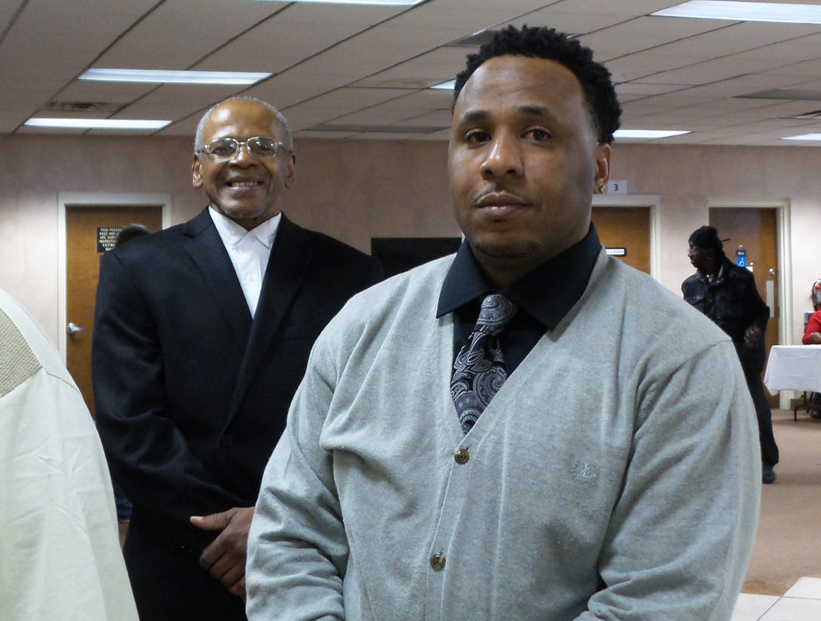 Spiritual Life services are at the heart of everything we offer at Detroit Rescue Mission Ministries. Participation in these services is voluntary, but we pray that they are offered with love and devotion to bless those who are ready to take part in them. These services are available to current and past residents of our programs, neighborhood residents, and also DRMM Staff Members and Board Members alike.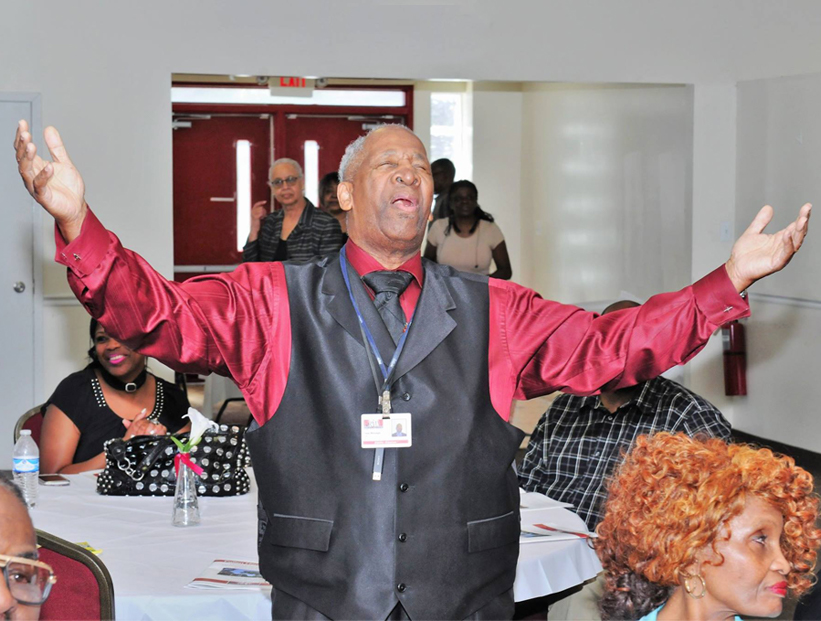 Devotions and Chapel Services — Offered on a daily and weekly basis, for residents and staff. Many of our residents have deep regret for past experiences. A key component of spiritual life counseling is to emphasize God's willingness to forgive the elements of those that seek forgiveness, the individuals that have been wronged, and God's ability to "make all things new."
The Detroit Rescue Mission Ministries' Choir — Participation in the DRMM Choir has proven to be a key component of the substance abuse treatment aftercare services for graduates in addition to providing a support-system to current clients. The Choir has performed at numerous events and public engagements throughout the Detroit area and is truly an inspiration to behold.
Bible Studies — A spiritually-oriented support group offered to the community. The "Alcoholics for Christ" meetings are held weekly at the Oasis and Genesis House III facilities.
Seasonal Programs — These programs are developed for staff, residents, and board members. They include Christmas, Easter, Martin Luther King Day, and Mothers and Fathers Day, and Veterans Day.
Leading Individuals to Christ — Our Spiritual Life programs are designed to educate individuals for the first time about Jesus Christ and to lead those who have strayed away, back to him.
Spiritual Assessment and Counseling — Offered to residents in treatment, shelter and transitional housing programs
Partnering with Local Fellowships — DRMM welcomes the opportunity to partner with local church organizations to become involved in ministering to residents of Detroit Rescue Mission Ministries. We would also like to encourage our neighboring fellowships to continue to minister to the graduates of our programs when they re-enter the community.
Youth Summer Camp & Leadership Training
It was 1974 when the Detroit Rescue Mission Ministries was blessed with the purchase of what is now 240 acres of land just outside of Howell, MI. Originally named "Lakeview Farms Mission", the initial idea behind what is now a fully operational summer camp for inner city kids was twofold- create a place where our transitioning clients from the city could cultivate and harvest food for our shelters, and in the process, foster an environment where emotional change, whether through rehabilitation, drug treatment, or mental health restoration could be encouraged through physical activity and accomplishments.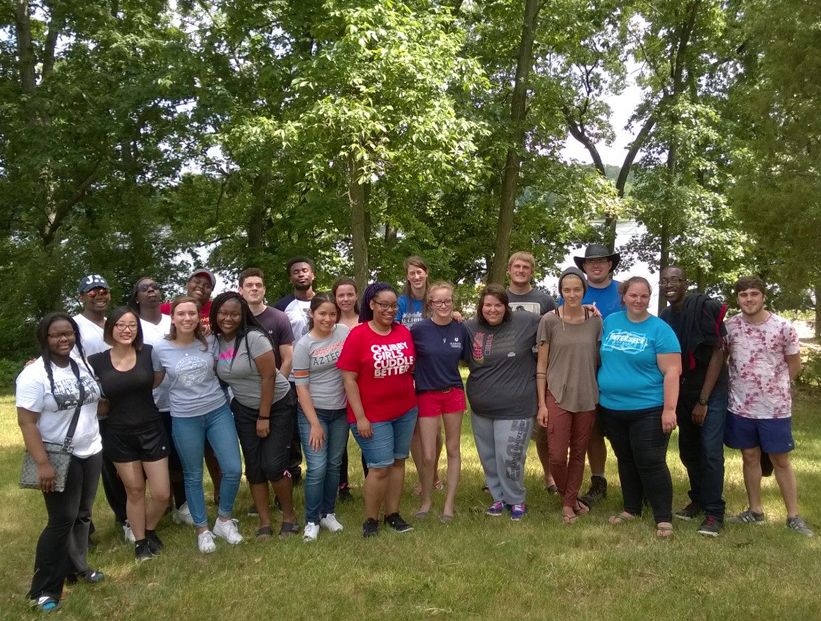 Through teaching prevention, healthy lifestyles, and good relationships with positive role models, the DRMM quickly learned that even with limited resources, the young Detroiters loved the opportunity to have a week-long stay outside of the city on a beautifully situated property, exposing them to both the wonders of nature and to activities normally unavailable to them.
Wildwood Ranch took off as a multifaceted program including a Christian summer camp, an outdoor education program, and a year-round retreat and activity center for both youth and adults. We now have a number of heated facilities with over 150 beds to hold campers, diners, and those seeking a retreat or meeting space. The ranch includes sports facilities, horseback riding, Christian guidance and a chapel, a climbing wall, a state-of-the-art ropes challenge course, a lake for swimming, canoeing, and water sports for kids ages 9-17 in addition to 25 classes and activities through the Outdoor Education Program.
Wildwood Ranch is just another example of how the Detroit Rescue Mission Ministries has truly thought of everything when it comes to "Rebuilding the Inner City, One Life at a Time." To the supporters and personnel of Wildwood Ranch, it's a place where emotional and mental health is nurtured by caring counselors, coaches, and staff to help the next generation of leaders understand their worth and their value in the eyes of the Lord. It's a place where kids and staff learn from each other the valuable lessons that prove you're never too old to stop learning. But most of all, it's a place where memories are made for a generation of unique kids, even if all they needed was a little encouragement from a caring adult. Today Wildwood Ranch continues to be a place where nature and nurture truly come together to create a compassionate environment for our most important asset – our children.
Visit the Wildwood Ranch website for more details and photos.
---
Ways to Get Connected with DRMM
Receive Our Newsletter
Don't miss the latest edition of New Beginnings to see your gifts in action transforming lives in Detroit.
Sign up now
Get the Latest Updates
Stay connected to Detroit Rescue Mission Ministries on social media in order to hear the latest news and stories.