The Detroit Rescue Mission Ministries now has a new Downriver location.
When it opens its doors to the public this spring, it's expected to be a community hub that will serve area residents in a variety of ways.
As part of the official grand opening of the building, DRMM is hosting a naming contest for its new Wyandotte location at 1167 Maple St.
Interested people may submit their name suggestions by Feb. 3. The selected name will be announced at a grand opening celebration on March 1.
"We realized we didn't have a formal name for the building, so we decided to ask the community to help us," CEO Chad Audi said. "We want Wyandotte residents to feel part of this process. Detroit Rescue is very thankful to the community for being so welcoming to us. This is a great partnership."
The center will be a community hub, helping with food, clothing and hygiene items; resources for Wyandotte schools including supplies for teachers and students; and offering guidance for anyone seeking treatment, shelter or mental health support.
The center also will serve as a mobile clinic, but unlike other DRMM locations, the center will not offer housing at this location.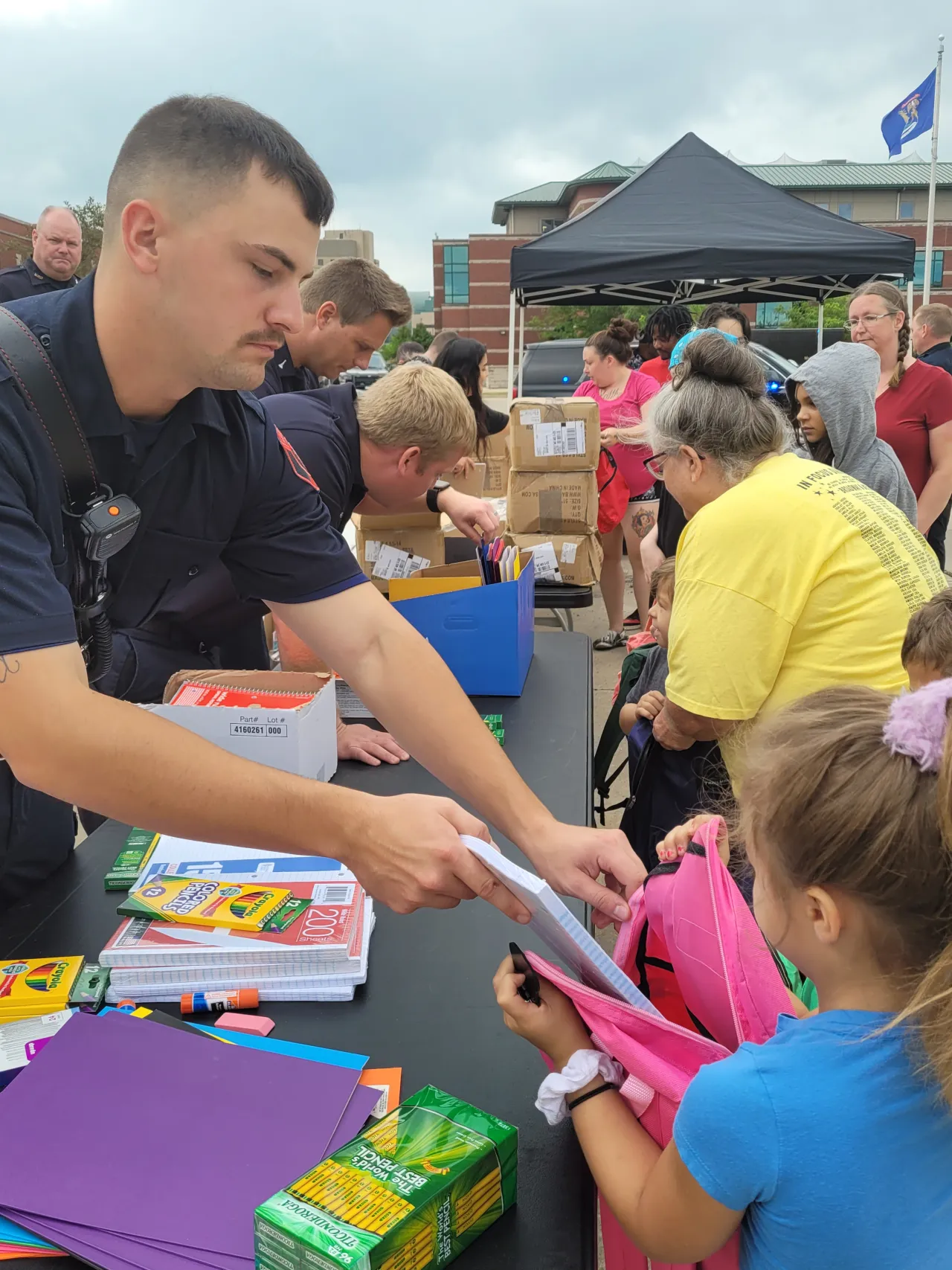 Over the past couple of years, the Detroit Rescue Mission Ministries has partnered with the Wyandotte police and fire departments on community events, including a Back to School Fair that gave away backpacks and school supplies to students.
Last year, the organization also provided free Thanksgiving meals to Wyandotte residents in need.
Although the stated contest deadline for naming the DRMM's Wyandotte location is Feb. 3, a spokeswoman for the organization said the deadline may be extended for an additional week, depending on how many submissions they receive.
Entries can be made at bit.ly/drmmnamingcontest.
For more information on the Detroit Rescue Mission Ministries, visit or call 313-993-4700.
The Detroit Rescue Mission Ministries is a 114-year-old Christian faith-based mission with the goal of easing the burden of homelessness, addiction, chronic unemployment, mental health struggles, and other situations through treatment, housing and various levels of support and engagement.
---